Work is progressing!!  All groups are now confident that they will be able to deliver as per the scope of work statements. Happy days! Discussions on our deliverables are always a topic when we meet for breakfast and for lunch and for dinner. The projects are always present.
As most of our projects are linked together in the way that they are all dealing with employment it is interesting to learn about the others. Two of the groups work in the city and we often meet for lunch. This is a good source for input, sharing ideas and finding new ways of looking at an issue.
Next week is presentation week and as we are also doing a Community day, so time is now limited and our projects are definately in the final phase.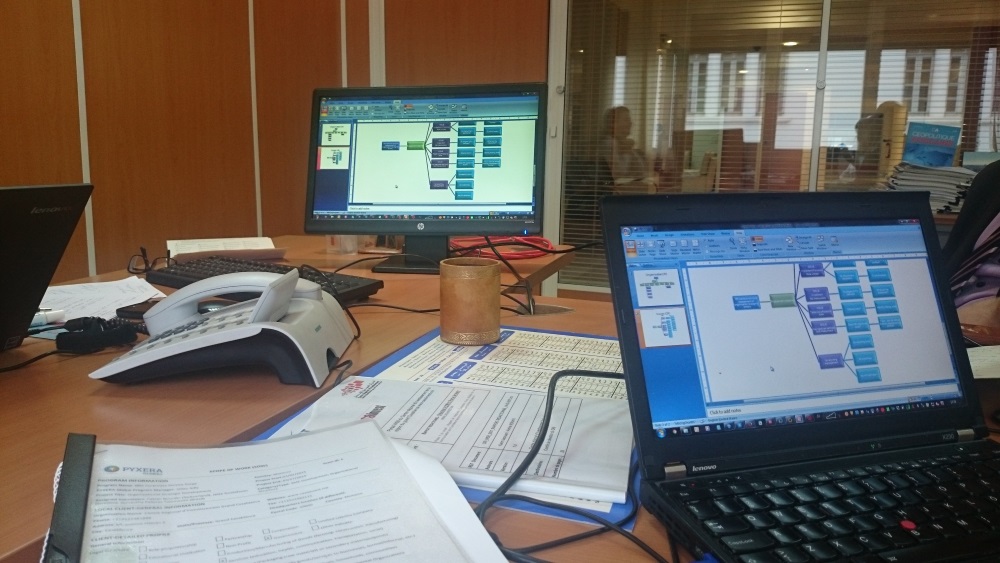 Looking back only 2,5 week it is difficult to grasp the extremely quick process we have gone through. First to understand and agree on the scope of project. Of course our clients wants as much value as possible, but we are limited by time. Then into collecting data and facts, making sure that we have the full picture and can identify the problem. Next phase.. what is the solution? Think think think, work, discuss, think. And then when we have a solution. Document and make it presentable!   So.. today's question at the lunchtable was "how many pages are your final presentation by now?  Ours is approx 45 pages, but that is the presentation only. On top of that we have the accompanying files with data and process descriptions and other info that is necessary to the client.  So.. after only 2,5 week we surely have created a lot of valuable information to our clients!
Tonight there will be a meeting in the hotel to report status to our program leaders and then a dinner! Tomorrow is Friday and we are off to Marrakesh for the last weekend trip.
#ibmcsc #morocco6