You know the saying.. when you are pregnant, the city is full of prams!  Because you only see what you want to see. Before the pregnancy you never saw those prams.
With three days to go all I see are articles on voluntary work, trip recommendations to Morocco and I cannot stop reading the blogs created by my team members.
Today this article took up all my breakfast time. Great writing about teamwork that matters. If you have time, read it.
http://www.westchestermagazine.com/914-INC/Q1-2015/Why-And-How-You-Can-Make-Vital-Team-Building-Actually-Work/
Here are links to some of the blogs of my soon-to-be best friends 🙂
🙂 Danielle from Canada: http://ibmcsc-morocco6.blogspot.se/
🙂 Kavya from India: https://84degreeswest.wordpress.com/
🙂 Tany from Mexico: http://dissocupiedtany.blogspot.se/
🙂 Sarah from Canada: https://sarahpowertravels.wordpress.com/
🙂 Samantha from Brazil: https://saminp.wordpress.com/
🙂 Juan from Argentina: https://juaniet.wordpress.com
and a few more with no blogs so far. All together 12 people 🙂
If you want to know more about the over program, here is the introduction page where  you can see current updates from twitter and other teams going out at the same time.
http://www.ibm.com/ibm/responsibility/corporateservicecorps/index.html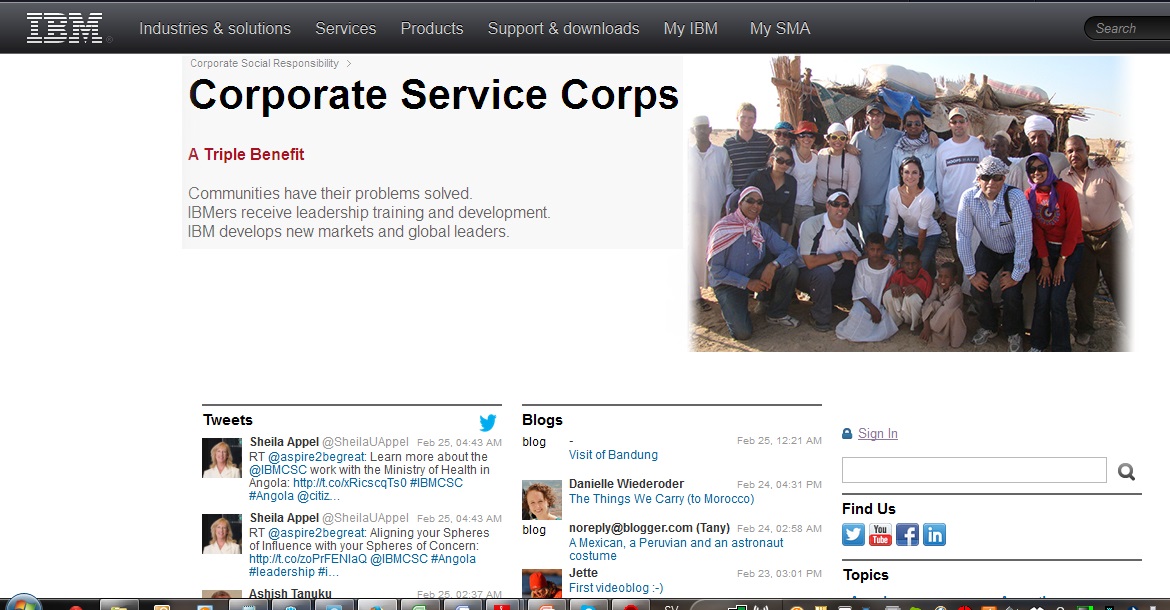 #IBMCSC #morocco6